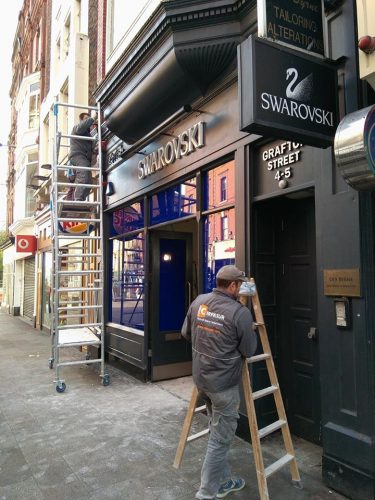 Once again the CERPASUR team travels to European lands to carry out the refurbishment of a SWAROVSKI store
This time we are in the center of Dublin, capital of Ireland.
The demolition began last week and at this time we removed the existing plaster and masonry. In addition, the restoration of the store front is being carried out, making the minimum possible changes to preserve its historical beauty.
Six days have passed since the beginning of the work and great progress is already being seen … We will continue to report on the course of the work!