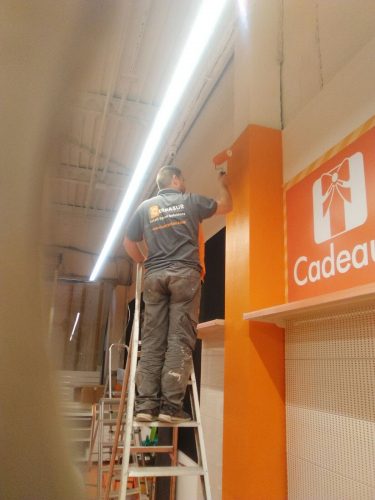 Three weeks have spent since works began on a new store and we can already appreciate the final result. CERPASUR has carried out the renovation work in the PARTYFIESTA shop.
The works are located in Paris, capital of France.
From the first demolition work to final finishing touches, CERPASUR's team has worked hard despite the complications so that all details are perfect for the client.